From the sports of the ocean, pool, lake, river, and stream, comes

water sports

slogan t-shirts, tank tops, swimsuit coverups, and other items for the man, woman, boy, or girl who love to get wet as they sport it. You'll look good in gear from Top Prospect Sports as you strive to reach your sporting goals.

Big Boat
T-shirts and other gear for fans of big ships.
Dive Clean (M)
Dive Clean, Let Others Splash slogan with male diving image on posters and cards.
Fishing
A day on the water with a lure and apole. Get posters and cards for anglers on the hunt for fish.
Poetry in Ocean
Sailing, it's Poetry in Ocean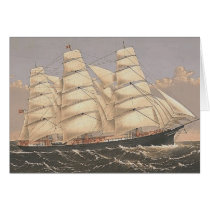 Sailing Seas
Archive image of a clipper ship at sea on posters, cards, and other gifts. Great for the man or woman who loves the ocean ahd sailing history.
Setting Sail Setting Sun
Vibrant colors and slogan on a sweatshirt or mug for ocean travelers and sunset watchers.
Water Girl
I'm a Diving Diva, Surfer Girl and Swim Mermaid All in One slogan.
Windsurfing
Windsurfing slogans for the wind rider in you.
FEATURED DESIGN
Big Boat Captain
Humor slogan t-shirts, tank tops, and other gifts about the boat you have and the boats others have.
Dive Clean (W)
Images and slogan for the diver whose willing to let others splash. Great for the diving meet. Girl image version.
H2O Bound
H2o bound slogan gifts.
Rower
Retro image for the rower.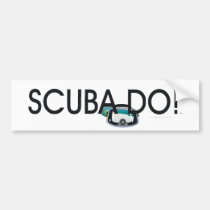 Scuba Do
Scubs Do slogan t-shirts and gifts.
Surfing
Surfing t-shirts and posters.
Water Ski
Water skiing slogans for those who like to have fast wet fun.
Yacht Captain
For all those yacht captain or would be yacht captain in the world.
Okay, maybe you're a commercial fisherman hitting the Atlantic seaboard for salmon or maybe you take your rowboat on a secluded lake on vacation to see if the fish are biting or just for a nap; maybe you fish the surf on a beach, or the river by the bank, you're still a

Fish and Tackle Pro

. It doesn't matter how many or how big, ... yes, big and more is better, get the t-shirt or other item for the fun you have while trolling the water for fish.
Big Waves
I'm Looking for Big Waves, Sunny Days, and Mates to Share It With slogan.
Diving Old School
Retro image on posters and cards..
Kayak Bound
Slogans for kayakers yaking it up as their bound for brine and fun getting , at least, near wet.
Rowing
Race on the river with this rowing image on t-shirts and other gifts.
Scuba Diving Slogans
More scuba diving slogan t-shirts, mugs, stickers, and more..
Swimming Slogans
Swimming catch phrases and image for swimming practice jerseys to posters for swim parents everywhre.
Water Skiing
If you're H2o bound with a toe rope, water skis, and a boat, then this slogan on a t-shirt might just be right for you.
Yacht Captain Fun
If your idea of being a yacht captain is a rowboat, a fishing pole, and a nap, then have I got a t-shirt for you.

Canoe Bound
Catch phrase for canoers bound for the lake or river and some canoe fun.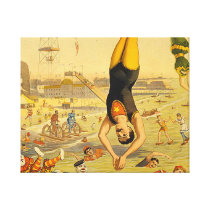 Diving Slogans
T-shirts, stickers, posters, and other gifts for all divers and their coaches, parents, and fans.
Ocean Dude
Ocean Dude t-shirts and gifts for surfers, wave runners, swimmers, and lifeguards.
Sail Away
Get t-shirts, sweatshirts, bumper stickers, and phone cases for sailors, yacht racers, or just those who need to sail away for fun and relaxation.
Seafarer
Old sea captain image on t-shirts and gifts for the seafarer in you..
Water Bound
Water Bound slogan with boating image on caps, hats, mugs, stickers, and other gifts. If you can't wait to get to the water, then this may be for you.
Wave Dude
Hey, dude, look at that wave. If you've ever heard someone say something like this to you, then you might be a Wave Dude.
Yacht Squad
Yachts in a harbor image and other slogan gifts.