Officially licensed souvenirs from the

Mid-Atlantic region

, America's Best History, and americasbesthistory.com. Great t-shirts, sweatshirts, mugs, stickers, and other gifts from Washington, D.C., Yorktown, and Virginia Civil War battlefields.

Antietam
From the Civil War battlefield in Maryland that led President Lincoln to issue the Emancipation Proclamation.
Fort McHenry
Francis Scott Key, Baltimore Harbor, the Star-Spangled Banner and the War of 1812.
Harper's Ferry
T-shirts, mugs, and other history gifts from the town of John Brown's raid, civil rights, and the civil war.
Petersburg
From the 1864 siege and battles of the Civil War at Petersburg, get shirts, phone cases, and more.
Washington, D.C.
Souvenirs from our national capital.
First State
It's New!

The first monument in the state of Delaware now announced by President Obama.
FEATURED DESIGN
Appomattox
T-shirts and gifts from the site of the Civil War surrender of Lee to Grant.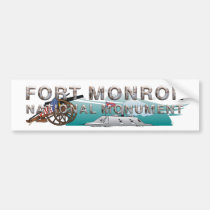 Fort Monroe
From one of the newest national park unit, history gifts from Fort Monroe.
Jamestown
History from Colonial National Historic Park and the settlers at Jamestown.
Richmond
Civil War gear from Richmond and americasbesthistory.com. and more.
Battle of the Wilderness
Part of Fredericksburg Battlefield Park, the Battle of the Wilderness in posters and tees.
Harriet Tubman NM
It's New!

Celebrating the Underground Railroad and Harriet Tubman.
For all those bikers, hikers, and recreation visitors to the historic Chesapeake and Ohio Canal National Historic Park comes vibrant designs of the canal in retro and current styles. A great gift for the C & O fan or t-shirt or sweatshirt to wear on your next ride or hike from the environs of Washington, D.C. to the mountains of Maryland.
Balls Bluff
Our design from the Battle of Ball's Bluff is bright and historic with Civil War flags and a retro scene of the site. Get Ball's Bluff t-shirts, sweatshirts, posters, mugs, phone cases and cases for other electronic gear, or other gifts.

Blue Ridge Parkway
Souvenirs from the roadway that spans the Appalachian Mountains.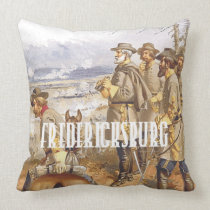 Fredericksburg
General Lee's 1862 victory in the Civil War with heritage t-shirts, stickers, posters, and more.
Manassas
Civil War history t-shirts and more from the Battles of Bull Run.
Shenandoah National Park
Skyline Drive, mountain views, and camping, too.
Winchester
Civil War t-shirts and gifts for the fan, reenactor, and history buff.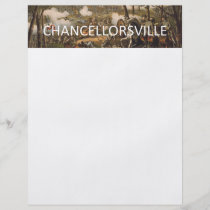 Chancellorsville
Civil War heritage gifts from the 1863 battle that led to the Gettysburg campaign.
First State
Show your first state pride with a First State National Monument t-shirts, pillow, phone case, or other gift. From one of the newest national park units and first in Delaware history.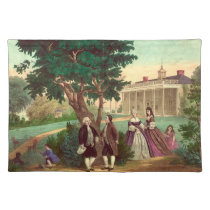 George Washington
The history of George Washington on souvenir gear.
Normandy
World War II invasion of Normandy t-shirts, posters, and other gifts.
Spotsylvania
From the 1864 Civil War battle between Lee and Grant.
Yorktown
From the history of the Revolutionary War, George Washington, and the Continental Army.