Officially licensed souvenirs from

America's Best History

and americasbesthistory.com at Teepossible Zazzle. Great t-shirts, sweatshirts, mugs, stickers, and other gifts from some of the great historic sites and national parks of the USA. From coast to coast, get vibrant styles from your favorite vacation sites.

Northeast
From Acadia to Cooperstown to Philadelphia and the sites of Independence.
SHOP BY CATEGORY
Mid-Atlantic
Sites of Washington, D.C. to the Shenandoah National Park and the Civil War sites of Virginia.
Midwest
The Gateway to the West to Isle Royale, Sleeping Bear Dunes, the city of Chicago., and more.
Southwest and Mountain
The wild west of nature and heritage, including Yellowstone & the Alamo.

South
History & national parks from the Great Smoky Mountains to the Everglades

Civil War 150th Anniversary
From Fort Sumter to Appomattox and the celebrations of the 150th anniversary of the war of the states.
Pacific Coast
Hawaii to California Cities and Gold to Alaska Glaciers.
SHOP BY PRODUCT
Posters
Buttons
Cards & Postage

Ornaments
Mugs
Business Cards
Magnets
Bumper Stickers
Hats
Keychains
Stationery
Coasters
Labels
Phone Cases/Electronics
FEATURED DESIGN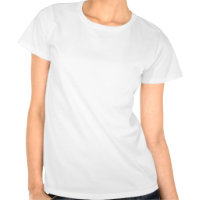 The National Park Service is turning 100 years old in 2016 and it's time to get ready for the celebration of those great national parks and historic sites with 100th Anniversary t-shirt, sweatshirts, mugs, stickers, phone cases, and other gifts. Great for the man, woman, boy, or girl who loves Yellowstone, the Grand Canyon, the Statue of Liberty, and more for the history, beauty, and recreation..